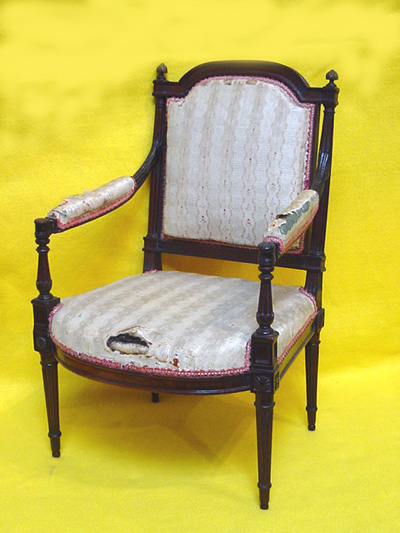 A rare 18th century French armchair in mahogany
in the Louis XVI taste.
Stamped "Delanois".
Original padding and upholstery.
France, circa 1775.
12" W X 18.5"H
Louis Delanois was entered as a maitre menuisier in Paris in 1761. In his career he made furniture for Louis XV, Louis XVI and Marie Antoinette, Madamde de Pompadour, and Catherine the Great of Russia. This chair may have been made as a sample.