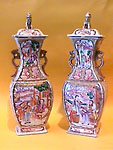 Chinese Export Porcelains

Richard Gould Antiques is well known for its outstanding collection of 18th and 19th century Chinese Export Porcelains including famille rose, armorial, early blue and white, Fitzhugh, blue Canton and pieces for the American market.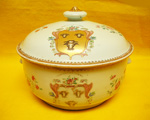 Chinese Export Armorial Porcelains

We are currently offering a collection of 18th and early 19th century armorial pieces for the English and Continental markets.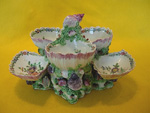 English and Continental
Pottery and Porcelain

We offer the largest collection of 18th & 19th c. English pottery & porcelain in California, including pieces from the major 18th century factories as well as delft, creamware, Staffordshire figures, blue transfer, early ironstone and majolica.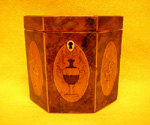 Period Accessories

Collectors and designers will always find a wide variety of period prints, paintings, boxes and tea caddies, toleware, papier mache', early glass, fire equipment.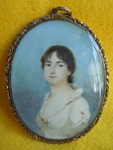 Portrait Miniatures & Silhouettes
Featuring a collection of 18th and early 19th century miniatures and silhouettes.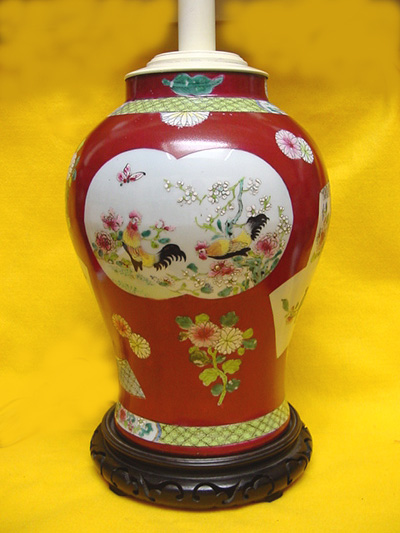 Table Lamps and Chandeliers

A wide selection of lighting made by experienced craftsman from antique porcelains, metals, glass
and works of art.

The China Trade
As well as porcelains, we are particularly interested in other objects from the 18th and 19th century China Trade including paintings, furniture, silver, reverse glass pictures and lacquerware
17th-19th century English and continental needlework, beadwork, and samplers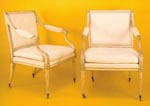 Furniture


We offer a selection of English period pieces in oak, mahogany and walnut from the 17th through the 19th century.


Paintings, Prints, Drawings
from the
18th and 19th centuries,